The Organizers
TAKE 2020 will be hosted by the  by the mAHS –media Akademie Hochschule Stuttgart and have a local organization team led by Prof. Dr. Sven M. Laudien.
The media Academy – Hochschule Stuttgart (MAHS) is a private, state-approved university in the field of design in Stuttgart. It was founded in 2015. The sponsor is the sponsoring company media Hochschule GmbH, Stuttgart. At the moment, the study programs are animation design, game design and industrial design as well as applied media. The focus of the study is the design and conceptual application of new design technology. The study lasts six semesters and concludes with the state-recognized title Bachelor of Arts. The mAHS has a cooperation with the Design Center Baden-Württemberg and is a member of Netzwerk Kreativwirtschaft Baden-Württemberg.
The Team
The coordination of Dr. Eduardo Tomé, who owns the TAKE brand, for this conference we have gathered together a team of 23 scholars from 13 countries (Austria, Canada, Croatia, Finland, Germany, Jordan, Poland, Portugal, Roumania, South Africa, Spain, Sweden and the USA), that will assure the development of 23 streams, in different areas of the topic Theory and Applications in the Knowledge Economy.
TAKE 2020 will also have the support of GOVCOPP the research centre on Public Policies from Universidade de Aveiro, classified with Excellent by the Portuguese Foundation for Science and Technology in 2015.
The Programme Committee consists of the conference stream leaders. The stream leaders are responsible for organizing and managing the blind peer-review process within the particular conference stream. The conference papers are peer-reviewed by at least two independent reviewers. The Programme Committee is responsible to maintain high ethical standards regarding the peer-review process.
In what concerns the financial matters TAKE 2020 will be managed by E4 Conferences, a legally registered private company located in Lisbon, Portugal.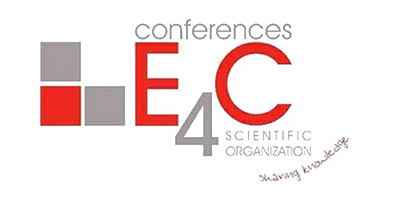 Previous events
Information about the four previous TAKE Conferences may be found here:
TAKE 2019 – WU Vienna University of Economics and Business, Research Group Knowledge-Based Management, Vienna, Austria, July 3rd-5th 2019
TAKE 2018 – University of Poznan, Poland, July 11th -13th 2018
TAKE 2017 – University of Zagreb, Faculty of Economics and Business, Croatia, July 12th -14th 2017
TAKE 2016 – Aveiro University, Portugal, July 6th-8th 2016